EDUTINKER International Conference
EDUTINKER: Technology, Innovation and New Keys for Educational Resources
5th July 2016, Bilbao, Spain
REGISTER OPEN (FREE)!! http://goo.gl/forms/OXm5Z63Twf
The University of Deusto, as coordinator of the project "Make World: Learning Science through Computational Thinking", financed by the European Commission within the Erasmus+ programme, will host the international conference "EDUTINKER: Technology, Innovation and New Keys for Educational Resources". The conference is organized to bring together leaders and educators from around Europe to focus on topics that impact STEM Education in primary and secondary school. The Make World project results will also be presented, including experiences from piloting, data analytics for researchers, etc.
The conference will take place at the University of Deusto, Bilbao, Spain on the 5th July 2016.
Keynote speakers and topics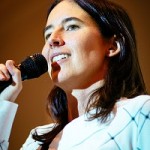 Agueda Gras-Velázquez, Science Programme Manager at European Schoolnet and Scientix project manager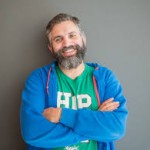 David Cuartielles Co-founder of the Arduino platform and Teacher at Malmo University
Conference fees
Conference attendance is FREE for all presenters and non-presenting attendees. Accomodation and breakfast/lunch will be provided for presenters (no travel expenses).
Topics
STEM education in primary and secondary school
STEM through Computational Thinking and vice versa
Pedagogical innovation
Encouraging female interest and participation in STEM disciplines
Assessment in STEM education
Formal, non-formal and informal education
…and other related topics.
Important dates
Make World Workshops
During the conference there will be three Make World workshops with a duration of 1,5h each:
Introduction to Make World
Design Your Story
Remix, Edit and Create
Conference Programme
8:30 Registration
9:00 Welcome and official opening
Begoña Garamendi Ibarra
Director of Educational Innovation of the Basque Government.
Álvaro de la Rica Aspiunza
Vice-Rector for International Relations, University of Deusto.
9:30 Keynote: Agueda Gras-Velazquez
10:15 Make World presentation (Pablo Garaizar)
10:45 Coffee break
11:15 Keynote: David Cuartielles
12:00 Make World workshops in parallel:
I: Introduction (Mariluz Guenaga)
II: Design your story (Iratxe Menchaca)
13:15 Lunch break
14:30 Experiences session (Mod. Stavroula Sokoli)
Marc Sibila – EDN Navàs
Nati de la Puerta – A Fortiori Editorial
Estibaliz León – Innobasque
Valeria Aloizou – Private school: "Oniroupoli"
Tullia Urschitz – Istituto Comprensivo Bartolomeo Lorenzi – Fumane VR
15:45 Make World workshop III: Remix, edit and create (Pablo Garaizar)
17:15 End
Experience track
Estibaliz Leon. Project manager in Innobasque (Basque Innovation Agency)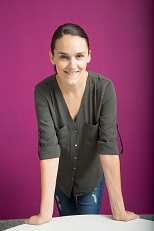 How can we increase the STEM vocations? FIRST LEGO League training programme
STEM vocations problem is complex and many factors are involved. The family, social perception of science, the knowledge you have about salaries and employability, your personal interests and the information about STEM professions are some of the elements that have influence in our decisions.
The FIRST LEGO League (FLL) Euskadi training programme is carried out every year. Thanks to this project we make students get to know which are the STEM professions. This is an education programme carried out outside the classrooms addressed to secondary school students who take part in the FLL Euskadi tournament. Every year 400 students participate enriching their training in STEM through visits and outreach sessions in companies and R&D centres given by STEM professionals.
Valeria Aloizou, pre-school teacher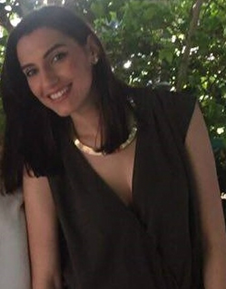 How about introducing Make World platform in pre-school educational program? I introduced Make World to my children (5-6 years old) at school as a part of an e-learning educational program, having as a main theme «Discovering our feelings», which took place this April.
First of all, children were separated in teams of two and I introduced them the Make World scenario that I had created. Afterwards, I encouraged them to collaborate in order to find out the way in which they could reach the target. When I saw enthusiasm in children's eyes, as a result of their engagement with Make World platform, I decided to move on making a story and a 3D representation of the Make «Magic» World Scenario.
Marc Sibila Vidal, Technology and Music Teacher at EDN Navàs High School

We use the music to theach tecnology and tecnology to theach music. Instroniks is a project to do the learning boring, and change the tipical masterclass to transform the classroom in a FabLab when the students make, build, program, design some aplications for themselves or for the society. First of all they learn the basic concepts of tecnology by the music (building an electronic instrument) and then they make other aplications. Or they learn the basic concepts of music using the tecnology to program an electronic instrument. We are using this project in a High School and Music School.
Nati de la Puerta, founder and directress of A FORTIORI EDITORIAL publishing company
Nati, better known as Jaio, for her friends and family, is PhD in Economic History (University of the Basque Country). The professional activity has developed in the field of teaching and education; in the area of cultural management and communication; in the design, creation, organization and management of museums; in the field of digital literacy to adults; in the creation and design of Web pages; and publishing books.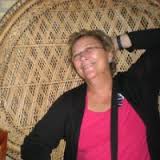 Computer science is not about machines, in the same way that astronomy is not about telescopes. This quote, often attributed to Dijkstra, stresses the fact that computing does not necessarily require a computer (i.e, Ada Byron wrote the first program of History for a computer that was built a century later). With this idea in mind, we designed a set of activities that takes advantage from everyday objects like decks of cards or dices to show how technology works. Going back to the roots of computing (i.e., the cards used by mechanical looms that inspired the design of the first computers) enables us to learn how they store, sort and share information. Unplugging computer science not only helps us to understand its fundamentals better, but also to realize how far can take us a few simple steps repeated over and over again.
Tullia Urschitz, teacher in a Low Secondary School
I'm a math, science and ICT teacher in a Low Secondary School, in Verona (Istituto Comprensivo Bartolomeo Lorenzi – Fumane – Verona). Since 2013 I'm Italian Scientix Ambassador.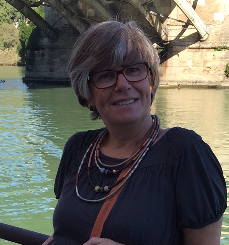 The approach to math and physics in the primary-middle school affects the choice of future careers. It is not enough learning some contents, it's essential growing useful skills to understand the real world around us and know how to solve problems that arise. The experience presented is developed in a scenario in which students of the 7th grade are learning to drive a car that is represented by a robot. It refers to an activity done inside our math and science lessons.
Working with robots helps all students to re-process abstract concepts, facilitating the connection with reality. Educational robotics, in fact, can be used as a methodology to ignite the interest of girls and boys in STEM and as a pedagogical approach that can help in developing several competences when integrated in the regular curriculum in the primary/middle school.